YOGA for Change at Limketkai Center
June 21, 2016 by admin
With the aim of raising awareness worldwide of the many benefits of practicing Yoga, the United Nations proclaimed June 21 as "INTERNATIONAL YOGA DAY" by resolution 69/131 on Decemeber, 2014.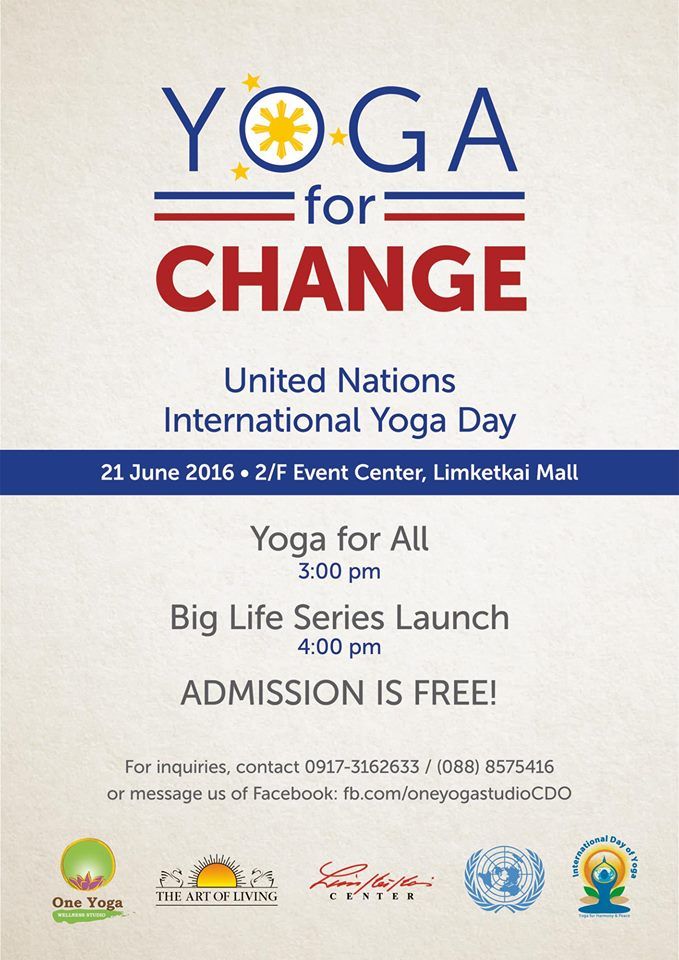 And now, One Yoga Wellness Studio in partnership with The Art of Living Foundation, Philippines and Limketkai Center is inviting everyone to a FREE Yoga and Meditation this Tuesday afternoon, 3PM of June 21, 2016 at the Event Center of Limketkai.
This event is perfect with your family and friends to have that authentic yoga experience 🙂
—
Did You Know? Yoga is an ancient physical, mental and spiritual practice that originated in India. The word 'yoga' derives from Sanskrit and means to join or to unite, symbolizing the union of body and consciousness.
Comments
comments